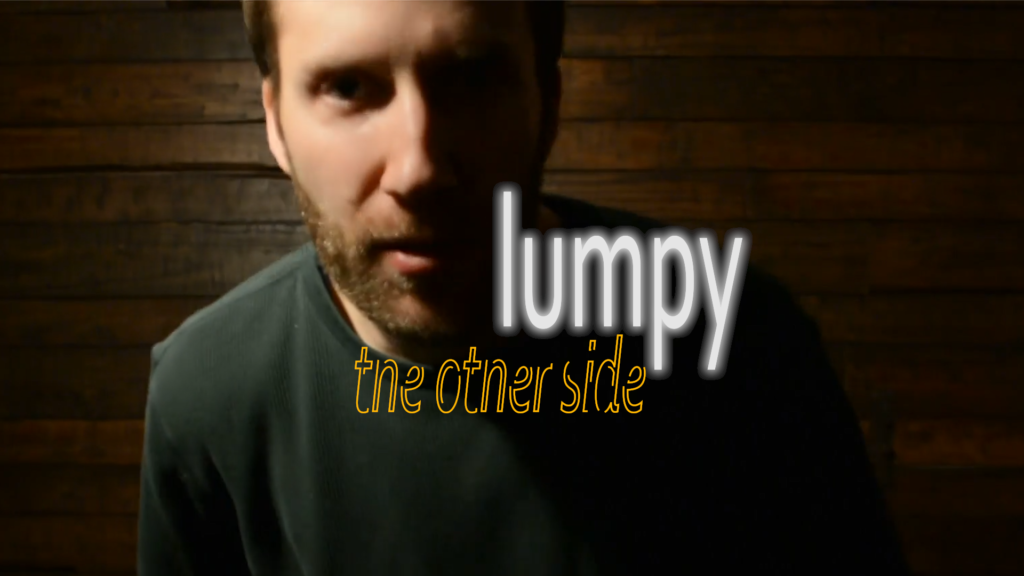 This Friday, April 3, 2020, I'll be releasing a video for the first new Lumpy song in about 8 years. The song's called "The Other Side." I'll be putting out the audio single on all those stupid streaming services at a later date too, so stay tuned for that.

Lumpy has more or less been on hiatus for a number of years, so I'm extremely excited to start getting new music out there for you all to hear. I plan to continue releasing new music I've been working on.
Enjoy and feel free to let me know that you're out there!
If you haven't heard any Lumpy albums before, click the links to hear the youthful albums "From Wilderness Cove" (2010) and "Life, Man" (2012). Other Lumpy related music can be found here