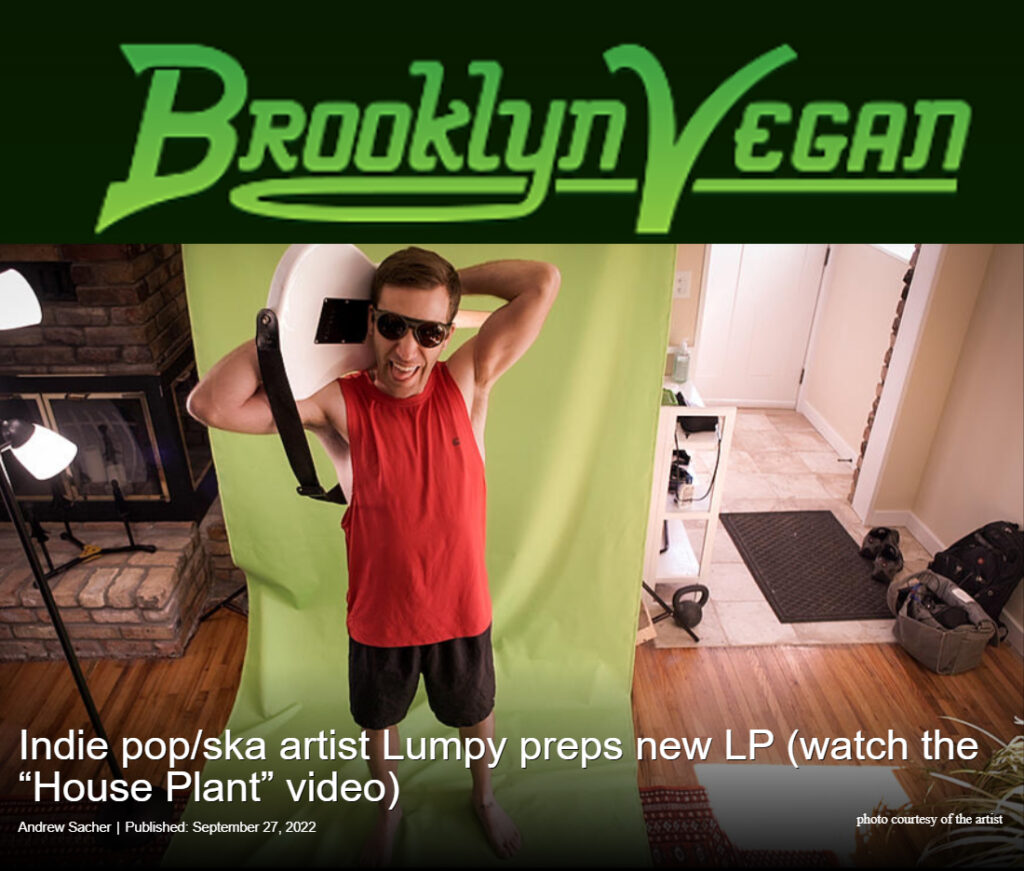 Brooklyn Vegan has premiered my newest video for the first single "House Plant" off my upcoming album, Burn The Page. Head on over to their site to read the review and check out the video!
House Plant is now streaming everywhere.
The new album will be released October 18, 2022 on Ska Punk International. Stay tuned for a couple more videos leading up to the release!